Wednesday, January 19, 2011, 22:48
Tuesday, January 18, 2011, 23:11

Wednesday, January 12, 2011, 22:27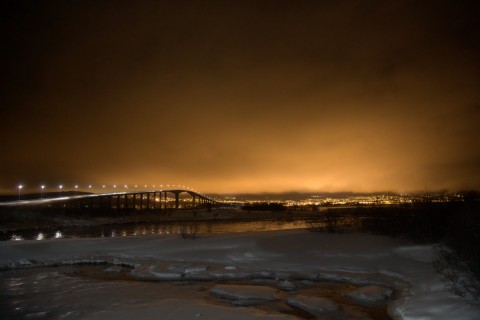 Friday, January 7, 2011, 20:02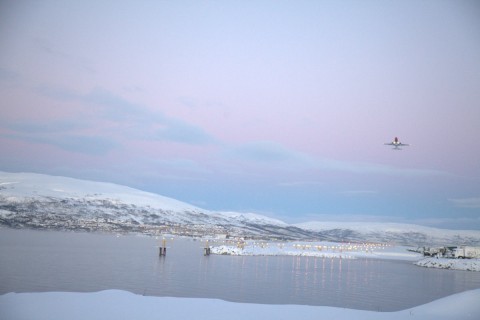 This was the first place where I tried to check if it was possible to take a photo with the northern lights and an plane landing/taking off on the same photo. As you can see on the photo I was a bit to close ant to much underneath. Later I found a better place. Though that didn't matter since it was to cloudy so that the light pollution made it impossible to take any photos of the northern lights from that place also. I had to go out of Tromsø but had no time to find a good spot to photograph from that night (my last in Tromsø) so I didn't take any good northern lights photos.
This photo is also taken at about noon when it is as lightest.
It becomes a lot of posts now when I got some photos to use.
Thursday, January 6, 2011, 0:35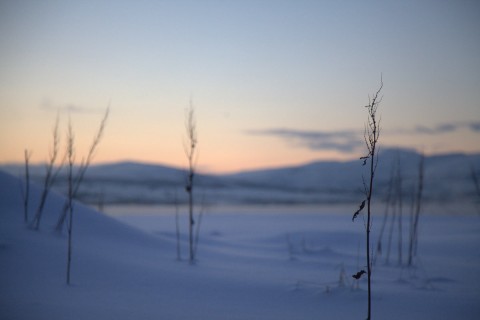 This photo is taken in Tromsø almost exactly at noon (ten to) when the sun is as "highest" (closest to the horizon) and when it is as lightest.
Wednesday, January 5, 2011, 17:35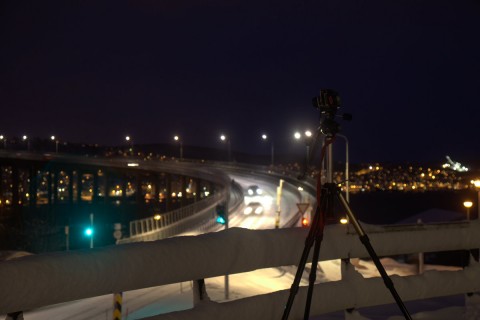 I've been to Tromsø. Took about 1000 photos, here is one. The camera on the photo is an analogue panorama camera belonging to a Japanese who also was in Tromsø.