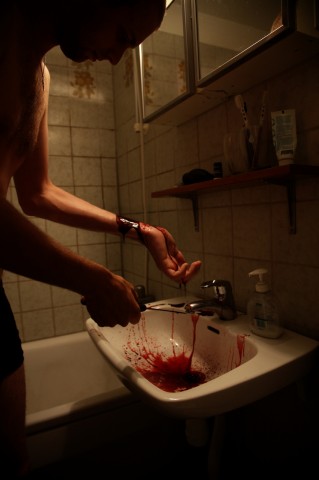 I'll add the photo here too. I've already uploaded it to facebook but I think it should be here too. It is for a photo project in my summer course.
Thursday, June 10, 2010, 16:48
Last saturday was Andra långdagen (Second longday/Day at second long street). Lots of people, lots of music and lots of nice.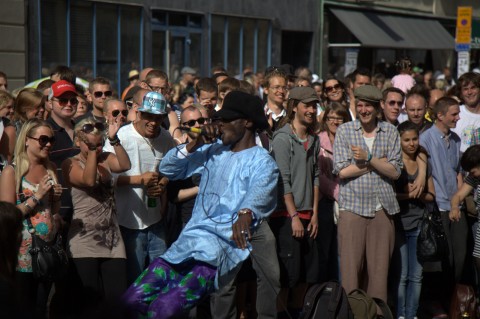 This man and some other singers (improvising?) singing.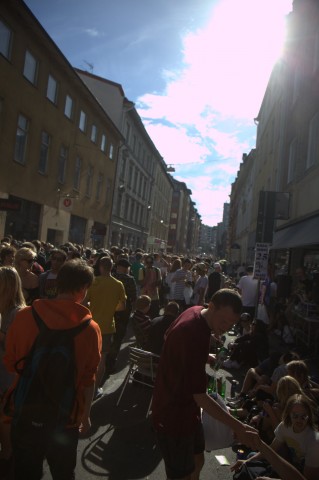 Great with people sitting and drinking beer at the street in a way that is hard to find in Sweden. Lots of nice atmosphere everywhere.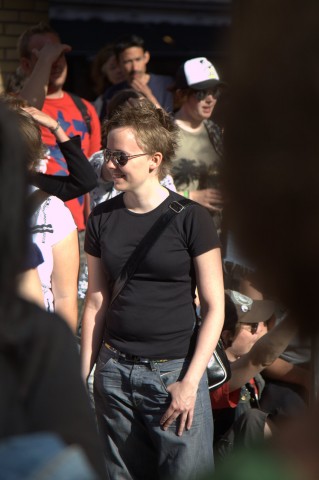 Some girl.
This dude was trumming on his bike saddle when Räfven was playing and what better place to place his beer than in his mouth?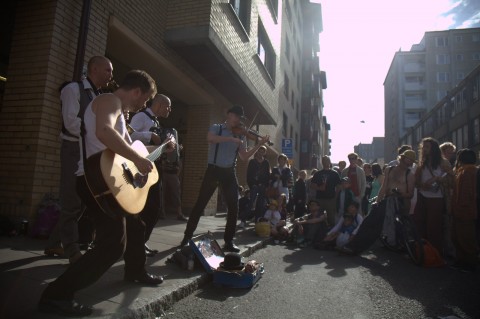 Räfven with audience.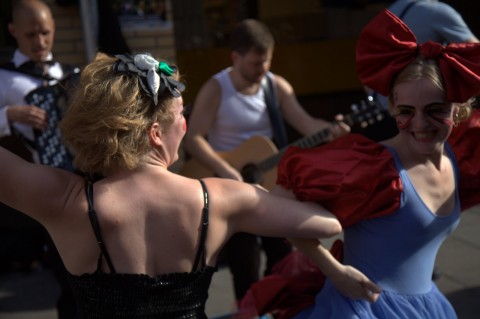 Two painted girls were dancing to the music.
Staring contest. But not really, they were not staring at each other.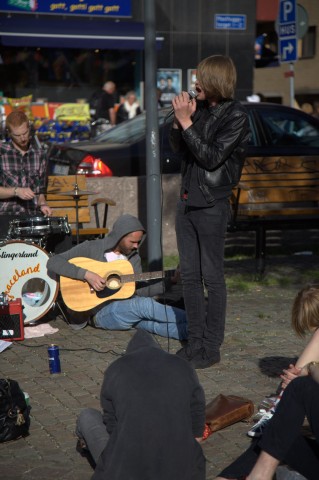 Yet another band. This guy was singing really weird.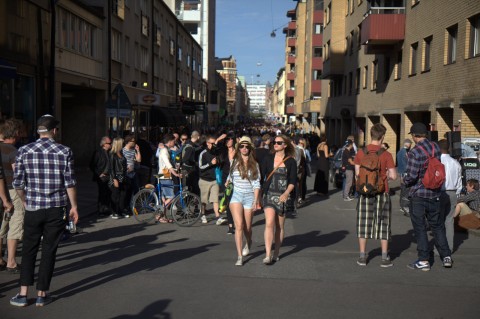 Two girls.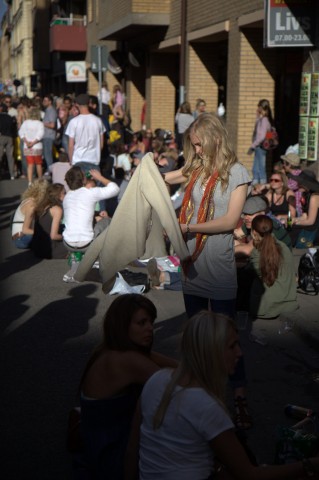 More girls.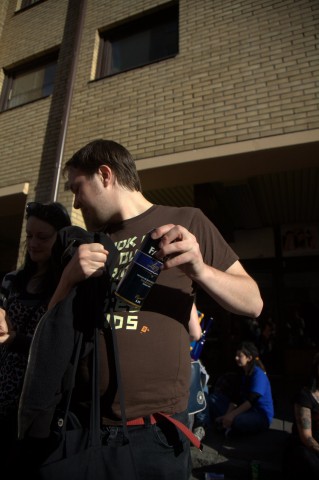 Jonas and Julia.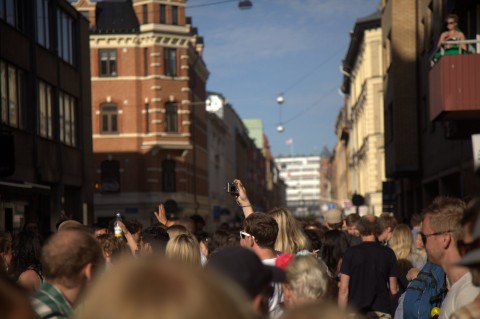 One other photographing.